Its all systems go as the ruling party, The Jubilee Party's National Management Committee has given a go ahead for the approval of a pre-election coalition agreement with the Raila led, Orange Democratic Movement (ODM) party. This new development, is meant to create a political anxiety in weeks to come.
According to a statement originating from Jubilee's secretary General and shared to various plartforms, the statement said that the party met the Parliamentary leadership for consultations, the PG leadership hence granted permission to the party secretariat to engage the ODM party on a possibility of pre election coalition.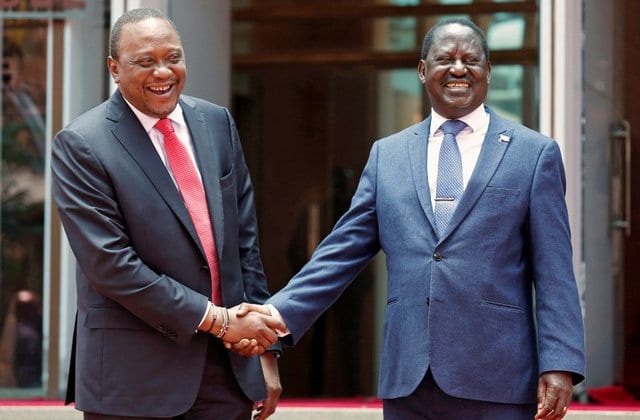 "It is noteworthy that in the last four years, while ODM has carried its mandate as official opposition party in both the Senate and the National Assembly, the party has remained a reliable ally to Jubilee Party in the passage of all critical bills that are important for the good governance of our country," said a statement fromSecretary General Raphael Tuju.
The latest development comes at a time when the President led party is having a frosty relation with the Deputy president and his UDA bandwagon. The president's men have for along time accused the deputy president of undermining his boss, and have been promising actions against him, with some even going further of threating to impeach him.
As the rift between president Uhuru and his deputy widens, Raila Odinga has enjoyed a cordial relationship with president Uhuru, and thus the planned pre elections cooperation between Jubilee and ODM shouldnt have come as a surprise as it was bound to happen. It was just but a matter of time